I made three different kinds of cookies this morning! I am in a baking exchange with some local girls from a message board. This exchange was our choice when it came to what we made, so I went with cookies.
The first cookies I made were these Chewy Chocolate White Chocolate Chip Cookies. I found the recipe at
http://pickypalate.blogspot.com/2008/01/could-it-really-be-my-paridise-bakerys.html
. She says that they are very similar to Paradise Bakery's Black and White Chippers. I have never had those before though, so I couldn't relate. Either way- these are sooooooo good! I'm not a huge fan of chocolate, but I loved these. They are really chewy and yummy.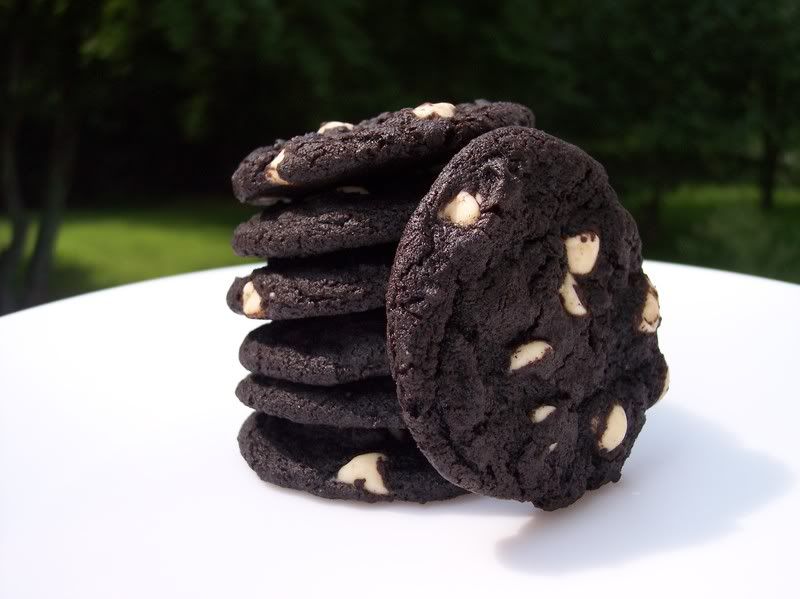 Chewy Chocolate White Chocolate Chip Cookies
1 3/4 cups flour
1 1/4 cups cocoa powder (I used Hershey's Dark Chocolate Cocoa Powder)
1 cup white sugar
3/4 cup brown sugar
2 tsps. baking soda
1 cup butter
2 eggs
1 tsp. vanilla
1/4 tsp. salt
2 cups white chocolate chips
1. Preheat oven to 350 degrees and grease cookie sheet. (I alway use a cookie sheet lined with parchment paper)
2. In a large bowl, cream together the butter, brown sugar and white sugar until light and fluffy. Add eggs one at a time, beating well with each addiction. Add the salt and vanilla.
3. In another bowl, combine the flour, cocoa and baking soda and gradually add to the creamed mixture. Fold in chocolate chips. Drop by rounded spoonfuls onto the prepared cookie sheet.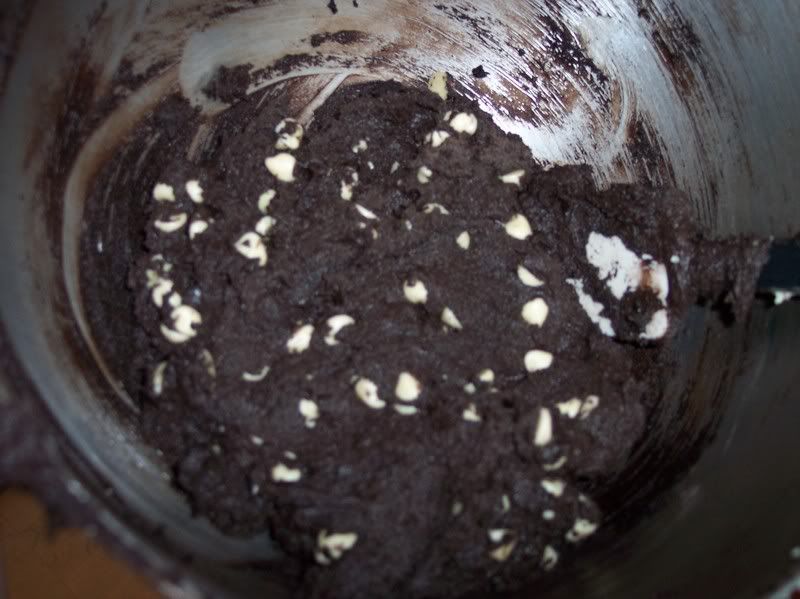 4. Bake for 8 to 10 minutes until fluffy but still soft. Allow cookies to cool on baking sheet for 5 minutes before removing to a wire rack to cool completely.
I packaged mine up in these cute little tin tie bags.