I found this recipe for chocolate chip cookies at
http://mykitchencafe.blogspot.com/2008/07/aunt-alecias-famous-chocolate-chip.html
. I'm always looking for a bigger and better chocolate chip cookie, so I thought I'd try them. They were good, but I wouldn't say they are my favorite. I think I like mine thicker and more cake like. These were a bit flat and very chewy.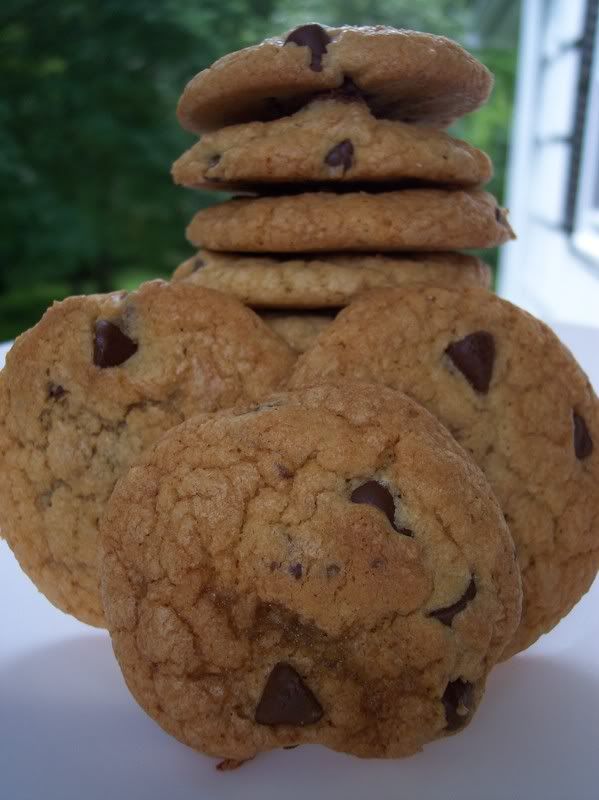 Chocolate Chip Cookies
1 cup butter-flavored shortening (I like to make sure it's trans fat free)
1 cup sugar
1 cup brown sugar, packed
3 extra-large eggs
1 tablespoon very hot water
1 1/2 teaspoons salt
1 1/2 teaspoons vanilla
1 1/2 teaspoons baking soda
3 1/2 cups flour
1 package chocolate chips
Preheat oven to 350 degrees. Cream shortening and both sugars together until well mixed. Add eggs (extra-large eggs are really important - if I don't have that size I add 3 large eggs and then beat an additional egg in a bowl and add about half of the beaten egg) and mix for 5-7 minutes, until the batter is very, very light in color.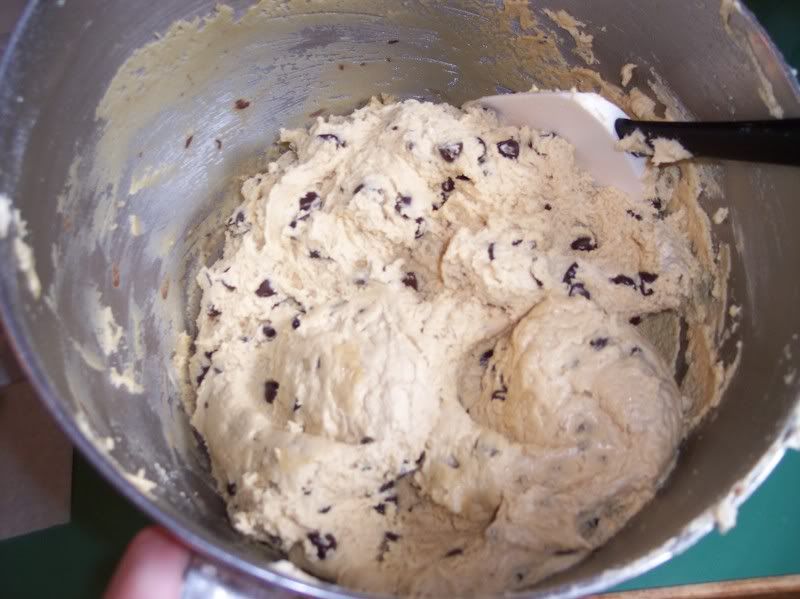 Add hot water and mix again. Add salt, vanilla, soda and mix. Add flour and chocolate chips together and mix until combined. Drop cookies by rounded tablespoon (I use a cookie scoop) onto parchment paper or silpat lined baking sheets and bake for 10-11 minutes until barely browned around the edges - don't overbake!