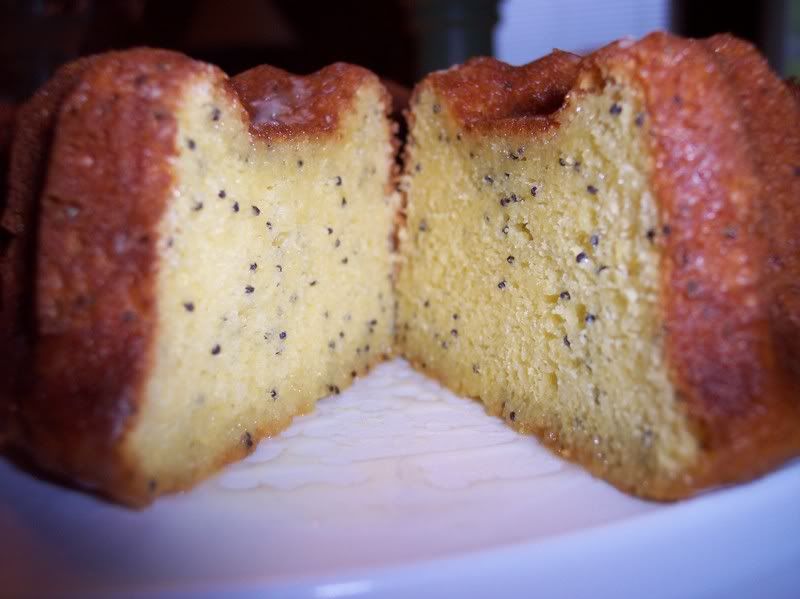 Vanilla Poppy Seed Cake


1 yellow cake mix
A package French vanilla instant pudding mix
4 eggs or egg substitute
1 cup fat free vanilla yogurt
¼ cup water
¼ cup butter or oil (mom uses oil)
1 tsp. vanilla extract
2 ½ Tbs. poppy seeds
Glaze:
2 Tbs. milk
Dash of vanilla
¼ cup powdered sugar
Preheat oven to 375 degrees. Spray bundt pan with nonstick spray. Mix all ingredients together with mixer. Beat well and pour into bundt pan. Batter will be thick.
Bake at 375 degrees for 40 minutes. Remove from oven and immediately turn out onto cooling rack. Cool for 15 minutes and then drizzle glaze over cake.